Deputy Mayor of North Down, Councillor Diana Peacocke has spoken of the danger to the environment presented by the thousands of plastic carrier bags picked up by shoppers at North Down retail outlets, and beyond. She said:
"While we in North Down are very lucky to have such excellent shopping facilities available, there is the risk that with the convenience, will come complacence about environmental concerns.
"I urge everyone to stop and think each time they make a purchase, and not to take a plastic carrier bag for one or two items. We are all aware that with some purchases, bags are simply not needed.
"I am pleased to see that the big stores are leading the way, offering incentives such as Tesco 'Club card' points for boycotting the bags.
"Local wildlife is under threat from carelessly discarded carrier bags, and precious resources are used up in the manufacturing processes. It is the responsibility of every shopper to think at the checkout.
"It is the role of every single shopper to help the local and worldwide environment by putting items into one bag, reusing bags, and simply saying no. With so much at stake - every little does help."
posted by Cllr. D. Peacocke @ 11:28 PM,

Deputy Mayor of North Down, Councillor Diana Peacocke today called for the preservation of traditional features in North Down. She said:
"In an area so rich in history, it is of the utmost importance that, where possible, the traditional features are retained. Right across the borough, there are many high quality historical features, which may be under threat from new developments.
"I am pleased to see that in the recent resurfacing of Farnham Road, the traditional granite kerbstones have been preserved, and where possible the newer concrete kerbs are being replaced. It is these seemingly small details that make North Down such a desirable area to live.
"It should be top of developers agenda to capitalise on the features that help form such distinctive character on the North Down streets, and so ensure this unique history does not fall victim to demolition, or find itself carelessly thrown in a skip.
"It is a tribute to the high standard of Victorian workmanship and materials, the sense of the North Down "community", and the work of groups such as the Bangor West Conservation Group that so many important features remain a part of the North Down landscape. I sincerely hope this will be the case for many years to come."
Farnam Road resurfacing
____
Photo used with permission. AP.
posted by Cllr. D. Peacocke @ 1:22 PM,

Deputy Mayor of North Down, Councillor Diana Peacocke has spoken of her delight at the continued high standard of GCSE, AS and A2 level results in the borough. Speaking after the results were released in the last week, she said:

"I am delighted with the news that Northern Ireland's exam entrants have again exceeded their English and Welsh counterparts. It is a sign of both dedicated students and hard working staff.

"I am aware that the percentage of entries achieving A grades at A level has risen to 32.4%. This is an encouraging sign for Northern Ireland's future in many fields.

"Likewise at GCSE local students have achieved consistent high results across a variety of subject areas. Almost a quarter of pupils in Northern Ireland got A or A-star grades compared to a fifth elsewhere.

"North Down's academic institutions have again proved that the education provided here is among the best in Northern Ireland, and indeed the UK. I want to extend my congratulations to all pupils and staff on their excellent achievements, and wish them the best of luck in their future careers and studies.

"The education services have had to cope with much in this last year, with funding cuts hitting hard across Northern Ireland. Yet, despite the bureaucratic difficulties, our students are still top of the class.

"I wish everyone a safe return to school, and hope that pupils in North Down schools can build on their previous successes in the coming academic year."
posted by Cllr. D. Peacocke @ 1:36 PM,

Contact Me

Monday, August 28, 2006
Do not hesitate to contact me on any issue which is of concern to you:
Email:
diana.peacocke@northdown.gov.uk
Phone: 07968 343 497
Fax: 0870 054 2981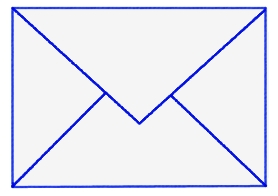 posted by Cllr. D. Peacocke @ 5:06 PM,

I am a member of the Ulster Unionist Party's Education Team.

Having a young son myself, education is as much my concern as any parent. I will work to oppose any changes which will be to the detriment of our young people, from school closures and funding cuts, to the imposition of top up fees.
You may be interested to read the UUP education policy document, click
here
.
UUP Eduation Team Members: David McNarry MLA, Cllr. Diana Peacocke, Rebecca Black and Cllr. Andy Wilson
posted by Cllr. D. Peacocke @ 1:48 PM,

I was first elected in 2001 to represent the people of Holywood electoral area on North Down Borough Council.

Holywood is a town in County Down, Northern Ireland, on the shores of Belfast Lough, between Belfast and Bangor. It had a population of 12,037 people in the 2001 Census. Holywood Exchange, the George Best Belfast City Airport, and the Ulster Folk and Transport Museum are nearby. The town also hosts an annual Jazz and Blues Festival.

Holywood was named by the Normans after the woodland surrounding a monastery founded by St. Laiseran before 640.

Famous features of the town include the Maypole, the ruins of the Old Priory and the Rosamund Praegar sculpture, "Johnny the Jig".
Holywood Maypole, May 1st 2005

Several wooded parks surround Holywood and offer spectacular panoramic views of the City of Belfast and across the Lough to Carrickfergus. Seapark in particular comprises bowling greens, soccer pitches, tennis courts and a putting green. Landscaped areas and a children's playground are good starting points for the North Down Coastal Path which runs 16 miles to Portavoe
Sporting facilities include Queens leisure centre, Holywood Yacht Club and two Golf Clubs.
_____
Photo by J. Barron
posted by Cllr. D. Peacocke @ 1:23 PM,

North Down Borough Council is a Local Council in
County Down
in
Northern Ireland
.
A Belfast Metropolitan Borough, it's main town is
Bangor, and this is where t
he Council is headquartered at the picoresque Town Hall. Its secondary centre is the former Urban District of
Holywood
. Many more people live in suburban villages, along the southern shore of
Belfast Lough
.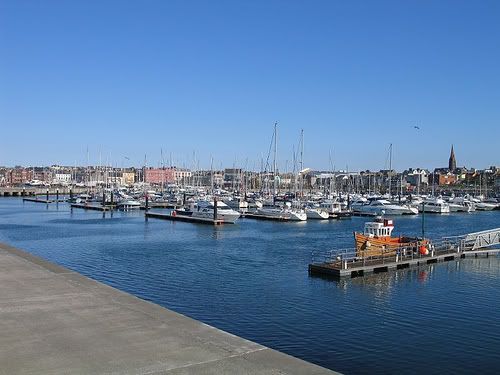 The Borough is heavily suburbanised, railway links with Belfast are good and the area has been the domain of well-heeled Belfast commuters since the mid-
19th Century
. The Borough is often held to be the wealthiest area in Northern Ireland, often refered to the 'the gold coast', although there are pockets of deprivation in a string of overspill public housing estates along the Bangor Ring Road.

The borough consists of 4 electoral areas: Abbey, Ballyholme and Groomsport, Bangor West and Holywood. In the
2005 election
25 members were elected from the following political parties: 8 Ulster
Unionist Party
, 8 Democratic
Unionists
, 6
Alliance
, 1
Green
, and 2 Independents.
The Borough of North Down was formed in
1973
in the local government reorganisation from the old Bangor
Urban District
, Holywood Urban District,
North Down Rural District
and part of
Castlereagh Rural District
.

In elections for the
Westminster Parliament
it is part of the slightly larger
North Down constituency. The current serving MP for the area is Lady Hermon MP of the Ulster Unionist Party.
__________
Photos used with permission.
posted by Cllr. D. Peacocke @ 1:09 PM,

About Me

Saturday, August 26, 2006
Diana Peacocke has been elected for her second term on North Down Borough Council.
Diana has been a member of the Ulster Unionist Party for five years. She is chair of North Down's Ulster Unionist Association and vice chair of Holywood's Ulster Unionist Party branch. She contested the 2003 Assembly elections in North Down narrowly missing out on one of the six seats.
Diana is particularly interested in planning, protecting the green belt and achieving a low council rates bill without affecting services. She is opposed to the Governments water charges.
Diana is a board member of Holywood Chamber of Commerce, the newly formed Holywood Arts Trust, Holywood Community Policing Forum, North Down Safer Streets, North Down Development Organisation, Helens Bay Association, North Down Arts Panel and NDSAC. Diana is a business woman and has set up a number of successul businesses of her own. Her hobbies include skiing and opera.
She is actively involved on 12 committees of the Council, including Economic Development, Planning, CCTV, North Down Sports Advisory Council and SIGNAL Steering Group. She works tirelessly on various issues, tackling concerns about policing and crime while focusing on planning and conservation,.
Diana is determined that any changes in the school system should both maintain parental choice and enhance the learning opportunities for all. She has represented the Ulster Unionist Party internationally both at Harvard University on the Executive Programme and as a delegate for the American Council for Young Political Leaders in Washington DC.
Diana is married to Dr Peacocke, a European Commission and DTI renewable energy expert, and they have one young son.
posted by Cllr. D. Peacocke @ 4:56 PM,